LCS is proud to welcome our new Director Kerri Sewolt to the team!!!!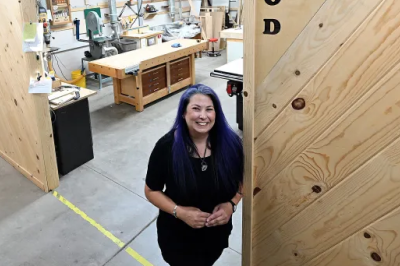 Community-Driven Workshop In Loveland
A Cooperative 'makerspace' for engineers, artists, and tinkerers of all sorts to come together and … CREATE !
CREATE & INNOVATE
LCS offers a unique space for creative minds to create their visions. Our vast set of technology and tools are open to anyone looking to see what they can make. Classes and workshops are given if you are looking to acquire new skill sets and knowledge. All new members attend a safety course and are given a full tour to see everything Loveland CreatorSpace has to offer. You bring the passion & ideas, we provide the equipment, tools, & facilities, and together we Create!
We Offer More Than Just Wood Working!
An Individual Membership is only $60/month for 24/7 access!!!
Click on the memberships tab for more info.
Who We Are and What We Do
Your safety is our top concern
Currently, safety classed are scheduled as needed. Contact us when you want to join and a class will be setup for YOU!